WELCOME - Information about the Wholesale Division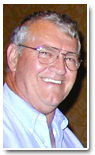 Etowah Chemical Sales & Service headquarters is located in Gadsden, Al.  We process all of our chemicals on demand to ensure that our customers receive the most potent cleaning chemicals possible.  Although most of our chemicals do not have an expiration date, many cleaning chemicals can become less efficient as time passes. Typically, we require a 7 to 10 business day lead time in order to make the best chemicals for you.  To safeguard the quality of our chemicals, our chemist continually monitors the effectiveness of the products produce and sold by Etowah Chemical. Etowah Chemical can develop chemical solutions for customers that need specialized chemicals.  Contact our wholesale manager, Ben Benefield, to learn more about how we can develop cleaning chemicals for your project.

Did you know that some of the top Distributors for ALKOTA, AMC, HOTSY, HYDRO TEK, JENNY, KÄRCHER, LANDA and MI-T-M sell Chemicals that are manufactured by Etowah Chemical Sales & Service?  We have a complete chemical program, and can tailor our chemical manufacturing to fit your needs.  There has to be a reason why the #1 Distributor for Alkota, and the #1 Distributor for Kärcher has chosen to use our chemicals.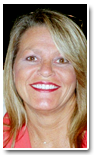 The world is full of Discount Houses wanting to sell you chemicals.  Some of these don't even have Product Liability Insurance.  Discount isn't the name of the game, it's QUALITY.  There has to be a reason why Etowah Chemical Sales & Service is the leader in the chemical manufacturing business.  When you decide that you aren't looking for a discounted chemical (one that is priced according to the amount of water you want added to arrive at the discount price), then call Etowah Chemical Sales & Service. Look past the discounts, ask your present chemical supplier to furnish you with $1,500,000.00 Product Liability Insurance, Labels, Safety Data Sheets (SDS) and Product Information Bulletins printed with your company name and logo on them "FREE".  Ask them to furnish you with "FREE" samples on all products.  What you will find is that Etowah Chemical Sales & Service is the ONLY chemical supplier to offer this and more at no cost to you.
Call Ben or Teresa for more information --- 1.800.848.8541